15K
Is it true that Millenials consume less wine? Can the industry of wine sell through new channels? Is still the glass bottle the best format to consume wine? To us, there is a latent factor in our society that says that young people drink less wine that older generations. As Millenials from La Ribera del Duero, we grew up wondering about these matters. This is how 15K was born.
15K is a research project in which we analyse data obtained in VOTA VINO. We divided the whole population into Millenials and older people with the purpose of comparing this two groups. Moreover, thanks to the cluster analysis, we discovered new groups of Millenials: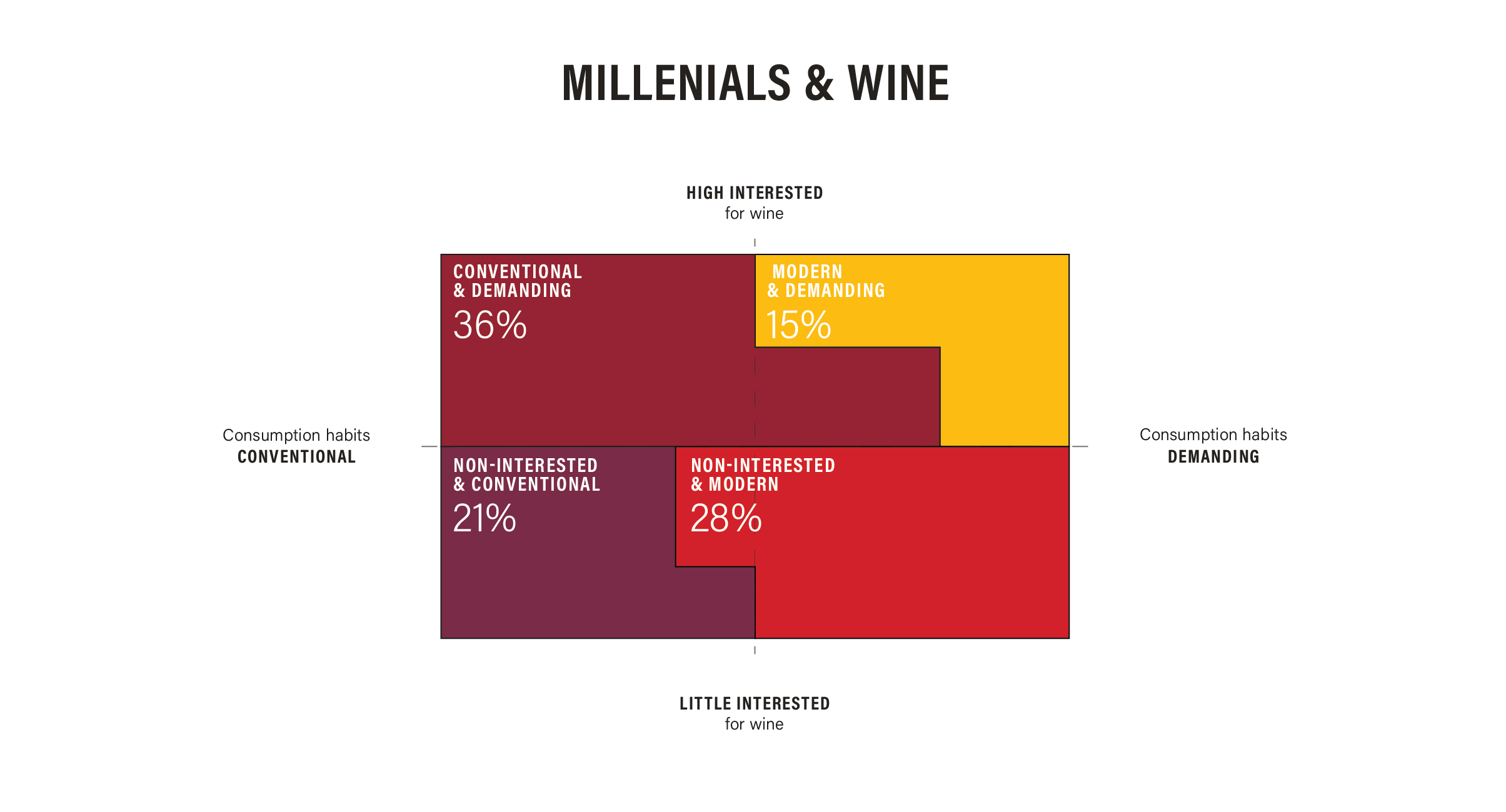 We found that wineries' future can look still look bright. There is a group of Millenials out there looking for the best wine in order to consume it within a non conventional context. 
What does a Millenial face when he or she consumes wine? Are there any entry barriers to the understanding of wine? Why is it considered sometimes an elite-only drink? We found some serious insights that the industry should consider: