Instagram Stickers
The format and channels through which we communicate are increasingly wide and diverse, with social networks being a fundamental player in the way we have to express ourselves and transmit our feelings towards our friends and society in general. Both Instagram and WhatsApp are the fastest growing social networks in these years, with GIF being a fundamental element for new generations such as the alphabet or emoticons.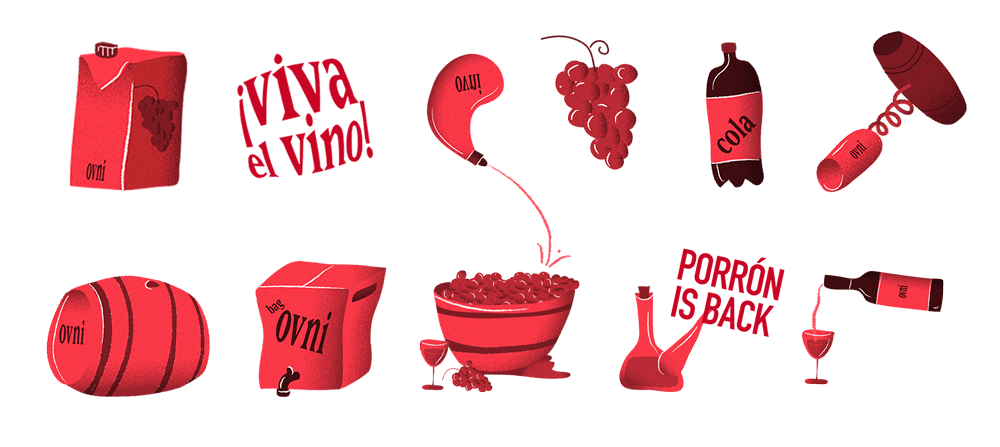 Again we find the same problem, why the wine world has no presence in these new communication channels? That is why we decided to create the first collection of GIFS around wine, and we did not imagine Instagram, Facebook or WhatsApp without a porron or a bag in box ready to be drunk by our friends or by characters like Kanye West or Pablo Iglesias.
Gifs are an organic way of having a presence among social networks and the elements of wine called for a place among digital media. Gifs also allow a great reach, Ovni Wines gifs have had 290 million views! To enjoy our stickers you just have to type "ovnivinos" in the Instagram search engine, although you can also find them on any platform linked to Giphy.